Tint & Energy Services in Mountain Brook
Experienced, Local Professionals
As local experts, our community is vital to us. Windows, inefficient systems, and outdated HVAC accessories can be significant sources of energy loss and heat production. Lightwave Solutions is here with various services that limit harmful UV rays, prevent excessive solar heating, and increase energy efficiency. With over six years of experience and HVAC licensing, there's no one else to trust when you need comprehensive tint and energy solutions in Mountain Brook.
Schedule your free estimate today by calling us at (205) 267-3030 or filling out our online contact form!
Our Solutions
Upgrade your windows and HVAC units by investing in tint, maintenance, or energy-efficient accessories that improve daily habits.
Change the appearance and functionality of your home or business with one of these services:
Residential window tinting: We can use solar tint to reduce infrared heat or apply security film to increase privacy and peace of mind. No matter what tint you choose, it will uplift the aesthetic of your home.
Commercial window tinting: Prevent prying eyes, intruders, or low productivity with glare control or mirrored tint for your commercial space. Glare can cause eye damage and make focusing difficult.
Decorative window treatment: Whether it's your loved one's favorite sports team or the brand for your business, adding a decorative window treatment supports a cohesive theme and offers individuality that other options don't. Or increase privacy with a frosted treatment that blurs the indoors while upgrading your aesthetic.
Security film: Many thieves will scope out homes and businesses before breaking in to find the easiest target. With mirrored or security tint, intruders can't determine if there are occupants or valuables. If they attempt to enter, security film holds shattered glass in place, giving you more time to evacuate.
Energy services: Our experienced team can maintain and repair your HVAC unit to ensure energy efficiency. However, it's critical that you upgrade essential pieces of your system to make heating and cooling your home or business easier. LED lighting, programmable NEST thermostats, and roller shades help keep tempered air in while decreasing costs. If you're still struggling to lower overhead costs, we can insulate attics and garages and help with energy audits for long-term relief.
For expert tint and energy solutions in Mountain Brook, Lightwave Solutions is here to help. Investing now will save you money over time by increasing energy efficiency and providing peace of mind.
Why Should I Use LED Lights?
LEDs are Light Emitting Diodes, a semiconductor that converts electricity to light.
These are the most energy-efficient available lighting because of these specifications:
Uses 90% less energy
Lasts 25x longer than traditional bulbs
Dimmable features
Fewer heat emissions
LEDs are considered the better lightbulb because of their safety, affordability, lifespan, and energy efficiency. Though they can be more costly, you still save money because of their longevity and low energy usage. If you have children, they don't overheat like traditional incandescent bulbs, so you don't have to worry about curious little ones getting burned. If you're interested in color-changing or dimmable options, LEDs are easily customized for any indoor and outdoor area. Whatever your home or business needs to thrive, you can count on us.
Need reliable window tint and energy services in Mountain Brook? Call Lightwave Solutions today at (205) 267-3030 for a free estimate!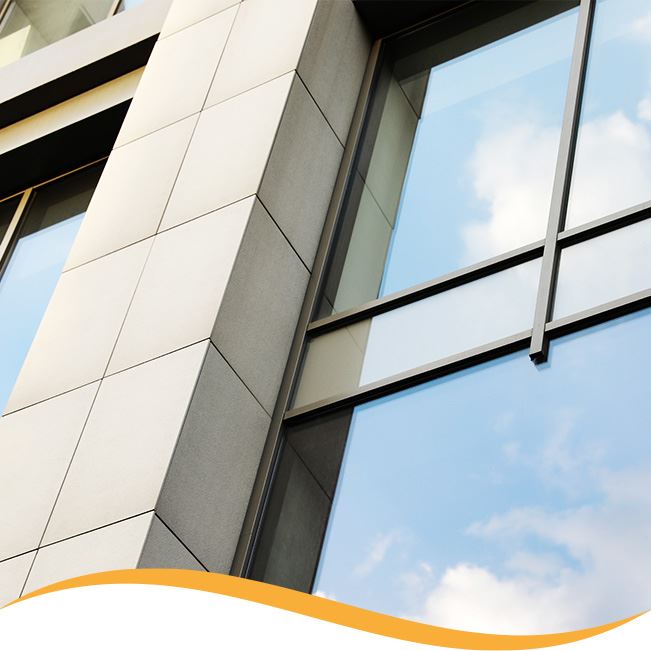 Our Customers Say It Best!
Ready Some of Our Latest Reviews
"Lightwave Solutions was on time and on point! The finish product exceeded my expectations."

David F.

"This company has done a nice job on our house at Lake Martin where we are typically facing very strong sun south and west. The next couple of weeks will show how effective the window treatment is. I have a feeling this will be reducing our energy cost dram"

Wolfgang N.

"Same day service and it was great experience working with them. I got a tempered glass film that was a great price and done in less than an hour due to my large size."

Jennifer L.

"He listened to our concerns and helped recommend the right product for us. I noticed a difference in the amount of sun and heat coming into the house before all of tint had even been installed."

Stacey S.

"Lightwave was the first and best quote I received. They were responsive to phone calls and communication was great up to and during the job. They did almost every window in my house in a single day. I would use them again and recommend them to a friend."

R. M.

"Andy is very knowledgeable about the products. I appreciated him taking the time to explain the options and find our best solution. The installation process was great, and the team was very friendly."

Katherine P.

"Andy and his staff were very professional! They came out quickly and provided my childcare center with great customer service."

Jessica M.

"I had Lightwave Solutions install low E window tint in 2017. They did a fantastic job and were very professional. I could feel the difference in my house immediately."

Bobby P.

"Using light waves film saved me from having to replace window glass with tempered glass to meet code, saving me quite a bit of money"

Donna F.
Helpful Links
Questions? We Have Answers!