Window Tint & Energy Services in Hoover
Beat the Heat
We've spent six years being your locally-owned and operated professionals when your home or business needs solutions that reduce costs and increase comfort. Choose multiple types of tints to limit UV rays, improve security, or elevate aesthetics, and trust Lightwave Solutions for energy-efficiency services that reduce monthly HVAC costs. Our licensed team is here to help when you need expert tint and energy services in Hoover because we care about helping our community beat the heat.
Lightwave Solutions is here when you need us! Call (205) 267-3030 or fill out our online contact form to schedule a free quote.
Our Services
Your residential or commercial space can always benefit from upgrades that increase safety and efficiency while reducing costs.
Though it can seem like a significant investment, you save more over time with one of our thorough services:
Residential window tinting: Reduce UV rays with a solar tint that prevents excessive wear and tear in your home and allows you to enjoy watching the outdoors without glare or extreme heat.
Commercial window tinting: Use mirrored tint to ensure privacy and protection from thieves. Or protect against glare that causes eye strain and reduces productivity with glare control tint.
Decorative window treatment: Add beloved cartoon characters to children's windows, frosted film to increase privacy, or a brand on a glass door. Whatever you need to upgrade your home or business, our decorative window treatments can be customized to your needs.
Security film: Increase safety, deter intruders, or provide more time for occupants to get away with a strong security film that holds the glass in place even after it's been impacted. Security film can provide UV ray protection and other benefits depending on its thickness and material.
Energy services: Maintaining your HVAC system and adding energy-efficient accessories like LED lighting, NEST thermostats, or roller shades to your residential or commercial space helps reduce overhead and ensure comfort for everyone. Don't continue to struggle with high heating and cooling costs when we can help with energy audits and attic or garage insulation.
Our comprehensive tint and energy services in Hoover ensure you've invested in comfort and long-term saving. Lightwave Solutions has over six years of experience aiding our communities as your local professionals.
How Does Window Tint Reduce Heat?
Sunlight includes three types of light, visible, UV, and infrared. UV light is invisible and the cause of health concerns and fading colors. Infrared light is responsible for more than 50% of heat through your windows. Solar tint and other window treatments absorb UV rays to reduce their effect on your health and décor while reflecting infrared heat to reduce increased temperatures in your home or business.
Lowering the amount of heat entering your space if you have extreme summers can limit HVAC costs, making it easier to keep your building, family, or customers comfortable. However, if solar heat is helpful in the window, you may want a thinner tint so it doesn't reflect all infrared heat. Our team of experienced professionals can help you make the right choice for your home or business when you need skilled tint and energy services in Hoover.
Learn more about our window treatment solutions now by calling us at (205) 267-3030 to speak to a member of our team and schedule your free estimate!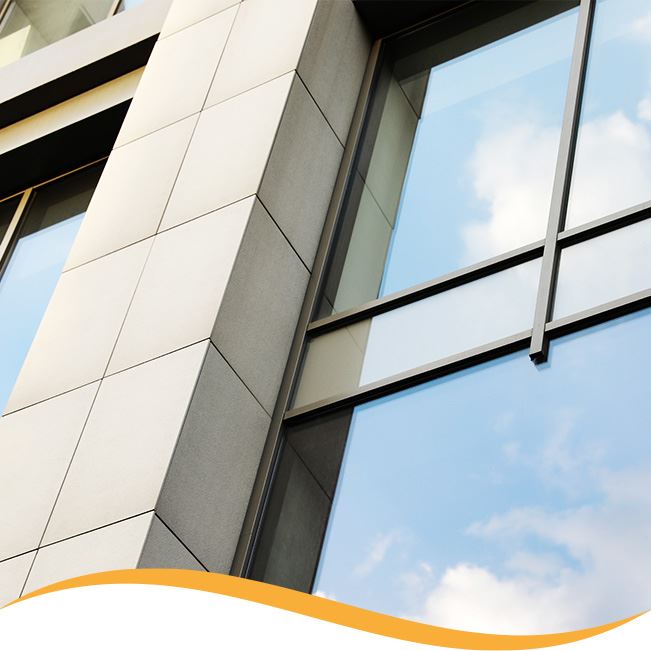 Our Customers Say It Best!
Ready Some of Our Latest Reviews
"He listened to our concerns and helped recommend the right product for us. I noticed a difference in the amount of sun and heat coming into the house before all of tint had even been installed."

Stacey S.

"Lightwave Solutions was on time and on point! The finish product exceeded my expectations."

David F.

"I had Lightwave Solutions install low E window tint in 2017. They did a fantastic job and were very professional. I could feel the difference in my house immediately."

Bobby P.

"This company has done a nice job on our house at Lake Martin where we are typically facing very strong sun south and west. The next couple of weeks will show how effective the window treatment is. I have a feeling this will be reducing our energy cost dram"

Wolfgang N.

"Andy is very knowledgeable about the products. I appreciated him taking the time to explain the options and find our best solution. The installation process was great, and the team was very friendly."

Katherine P.

"Andy and his staff were very professional! They came out quickly and provided my childcare center with great customer service."

Jessica M.

"Lightwave was the first and best quote I received. They were responsive to phone calls and communication was great up to and during the job. They did almost every window in my house in a single day. I would use them again and recommend them to a friend."

R. M.

"Excellent company used them several times they have served my company and my customers well top quality people and products!! Only people I will use for my window tinting needs."

Josh M.

"Same day service and it was great experience working with them. I got a tempered glass film that was a great price and done in less than an hour due to my large size."

Jennifer L.
Helpful Links
Questions? We Have Answers!