Security Film in Birmingham
Feel Safer in Hoover, Mountain Brook,
and surrounding areas
Your home or business may be prone to trespassers, stray baseballs, or storms that can put your windows through a lot. Our reliable security film services in Birmingham ensure that your window is strong against these issues by preventing them from shattering on impact. Keeping the entire glass intact stops criminals from quickly entering your space. Lightwave Solutions has helped our community for six years when they needed the peace of mind and safety they deserved. Count on your local professionals today when you need to improve the windows of your home or business.
You can reach us at (205) 267-3030to speak to a member of our team today to learn more about security film and other window treatment options!
Security Window Film FAQs
When you're deciding how to enforce the weak areas of your property, it's vital that you understand the limitations of security film so you're not surprised by its strengths and weaknesses. Here are the answers to frequently asked questions about security film:
Is security film bulletproof?
No. There's no such thing as a bulletproof window film. However, it can increase the time necessary for an active shooter to enter the building, providing more time for inhabitants to flee to safety.
Security film doesn't create an impenetrable barrier and doesn't substitute metal guards, but it can deter burglars looking for an easy opportunity. Slowing down or confusing intruders reduces your chance of becoming a victim and increases the effort needed to break in.
Will the security film work for all of my windows?
Security film adds strength to a window, so the glass still holds together when it shatters. If the glass is already old or vulnerable with a rotted or damaged frame, it may not add enough strength to resist impact adequately. Replace outdated windows and reinforce them with our comprehensive security film installation in Birmingham.
How does security film increase privacy and safety?
While this solution isn't impenetrable, it holds the glass in place when it's impacted to reduce injury from broken glass and deter entry from intruders. Privacy is also improved depending on the security film you choose that will stop burglars from seeing inside your home or business and noticing worthy valuables. This prevents intruders from noting which rooms are occupied and what materials to target.
What are security window films made of?
This window treatment is made of multiple layers of polyester film laminated together to offer various thickness options—generally, the thicker the film, the more durability and strength. Thinner options are paired with tinting and UV protection if those are concerns for your home or business. Consider your property's visibility and security needs, and let our team help you choose the correct security film to meet those needs.
Lightwave Solutions is a locally-owned and operated company familiar with our community's struggles; that's why we're here to help with durable security film services in Birmingham. There's nothing more important to us than protecting vulnerable community members with this robust and reliable solution so you can have the peace of mind you deserve. Don't hesitate to ask if you still have questions about security film and how it can improve your home or business.
Schedule your free estimate today by calling us at (205) 267-3030 or filling out our online contact form!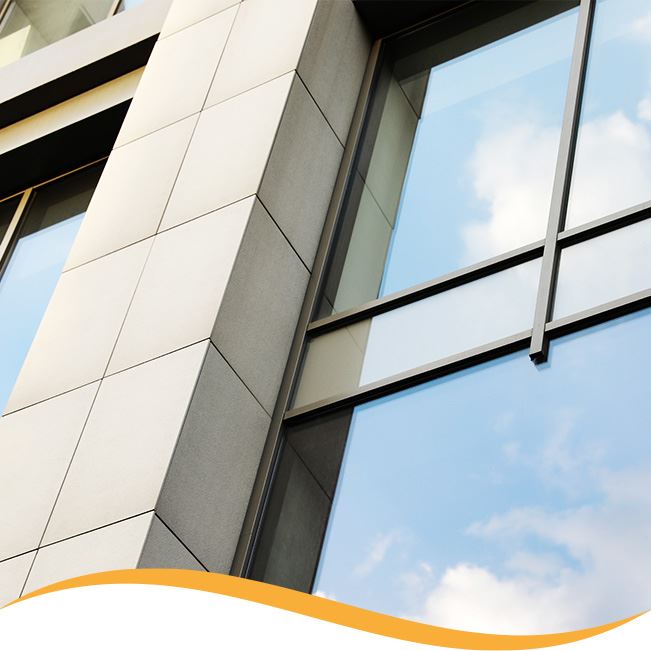 Our Customers Say It Best!
Ready Some of Our Latest Reviews
"Using light waves film saved me from having to replace window glass with tempered glass to meet code, saving me quite a bit of money"

Donna F.

"Same day service and it was great experience working with them. I got a tempered glass film that was a great price and done in less than an hour due to my large size."

Jennifer L.

"Lightwave was the first and best quote I received. They were responsive to phone calls and communication was great up to and during the job. They did almost every window in my house in a single day. I would use them again and recommend them to a friend."

R. M.

"He listened to our concerns and helped recommend the right product for us. I noticed a difference in the amount of sun and heat coming into the house before all of tint had even been installed."

Stacey S.

"This company has done a nice job on our house at Lake Martin where we are typically facing very strong sun south and west. The next couple of weeks will show how effective the window treatment is. I have a feeling this will be reducing our energy cost dram"

Wolfgang N.

"Andy is very knowledgeable about the products. I appreciated him taking the time to explain the options and find our best solution. The installation process was great, and the team was very friendly."

Katherine P.

"Andy and his staff were very professional! They came out quickly and provided my childcare center with great customer service."

Jessica M.

"Lightwave Solutions was on time and on point! The finish product exceeded my expectations."

David F.

"Excellent company used them several times they have served my company and my customers well top quality people and products!! Only people I will use for my window tinting needs."

Josh M.
Helpful Links
Questions? We Have Answers!