Residential Window Tinting in Birmingham
Benefit From Natural Light Without the Heat
The windows in your home are responsible for letting in light and providing a beautiful view of nature, but it can be easy to keep the blinds closed to save energy costs. Lightwave Solutions has years of experience providing our community with comprehensive residential window tinting in Birmingham so that you can open your blinds without worrying about harmful UV rays.
Schedule your free estimate today by calling us at (205) 267-3030 or filling out our online contact form to learn more! We proudly serve customers in Over The Mountain and the surrounding communities.
Benefits of Tinted Home Windows
Tint blocks or reflects solar rays to keep your home at a moderate temperature.
Depending on the type of tint you choose, you may reap these benefits:
Reduced energy costs
Increase curb appeal
Improve privacy
Filtering and reflecting UV light rays allows you to enjoy the outdoors without squinting or feeling too hot. Reducing heat provided by the sunlight helps you keep cool air in during extreme summers without increasing energy costs. Depending on your budget and aesthetic, tints can increase your home's curb appeal, so you don't have to replace the windows. If you use mirrored or safety films, you can increase privacy to obscure the view of your interior.
The advantages of expert residential window tinting in Birmingham outweigh the investment cost, as you reduce monthly HVAC costs, improve curb appeal before selling, and increase privacy from nosey neighbors. Don't miss out on these benefits when Lightwave Solutions is here with experienced professionals.
Types of Residential Tint
If you're interested in tinting your home's windows but are unsure which tint will give you the most advantages, we're here to help.
Here are the various shades you can choose from:
Solar: If you live in a sunny area or struggle to maintain a cool temperature in your home, solar tint can absorb up to 99% of UV rays. This can regulate temperature, reduce energy costs, and let less light in.
Safety & security: If you're worried about break-ins or shattered glass, security tint is the thickest film available and improves the strength of the class. It doesn't reflect sunlight, but it can minimize damage and make it difficult to see inside your home.
Glare control: If the sun's glare constantly frustrates or prevents you from seeing the outdoors, glare control window film blocks sunlight, making working from home or watching TV difficult.
Mirror: Creating a mirror effect on your windows can be a one-way or two-way effect to allow a person on one or both sides only to see their reflection. This adds privacy and creates a glossy look to your windows.
If you're still unsure which type of professional residential tint in Birmingham is right for your home, budget, and goals, our team can answer any questions you have. You can use these various types of tint throughout your space if your living room gets hot during the summer, your home office has severe glare, or your mudroom windows are vulnerable to damage.
As a locally owned and operated business, we're dedicated to serving our community with comprehensive solutions they can trust when you're looking to reduce energy costs, increase safety, or improve privacy.
Don't delay! Lightwave Solutions is here to help. Call (205) 267-3030 when you are ready to schedule a free estimate.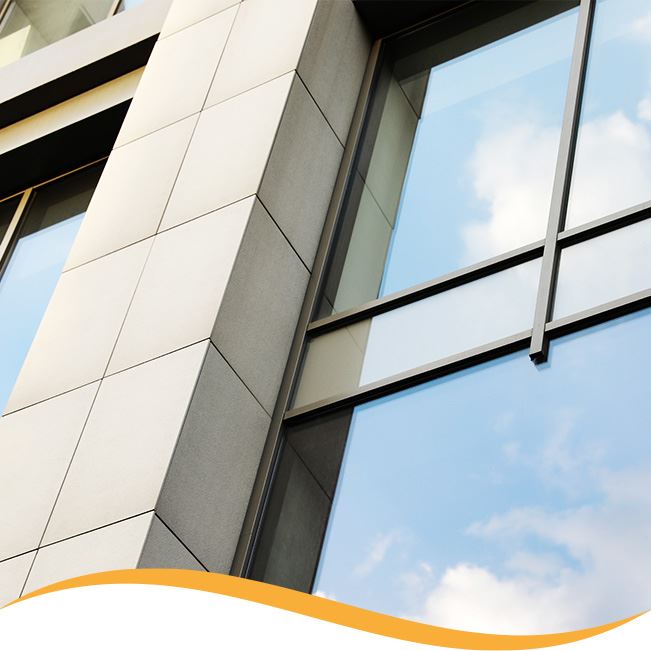 Our Customers Say It Best!
Ready Some of Our Latest Reviews
"Excellent company used them several times they have served my company and my customers well top quality people and products!! Only people I will use for my window tinting needs."

Josh M.

"Lightwave did a great job on our storefront. They did an onsite consult to make sure we ordered the proper tint for our specific purpose. Very happy with the results."

Stuart R.

"Lightwave was the first and best quote I received. They were responsive to phone calls and communication was great up to and during the job. They did almost every window in my house in a single day. I would use them again and recommend them to a friend."

R. M.

"Andy and his staff were very professional! They came out quickly and provided my childcare center with great customer service."

Jessica M.

"I had Lightwave Solutions install low E window tint in 2017. They did a fantastic job and were very professional. I could feel the difference in my house immediately."

Bobby P.

"Same day service and it was great experience working with them. I got a tempered glass film that was a great price and done in less than an hour due to my large size."

Jennifer L.

"Using light waves film saved me from having to replace window glass with tempered glass to meet code, saving me quite a bit of money"

Donna F.

"This company has done a nice job on our house at Lake Martin where we are typically facing very strong sun south and west. The next couple of weeks will show how effective the window treatment is. I have a feeling this will be reducing our energy cost dram"

Wolfgang N.

"He listened to our concerns and helped recommend the right product for us. I noticed a difference in the amount of sun and heat coming into the house before all of tint had even been installed."

Stacey S.
Helpful Links
Questions? We Have Answers!