Decorative Window Tint in Birmingham
Locally-Owned Company Serving Over The Mountain & The Surrounding Communities
Also known as dyed window tints, decorative window film can create a personal touch to individual windows, improve curb appeal, and enhance interior aesthetics. With various colors, patterns, and designs, you can easily change the appearance of any room while also increasing privacy with frosted, translucent, or opaque options. Lightwave Solutions provides these benefits with professional decorative tint installation in Birmingham for residential or commercial windows. With six years of experience as a locally-owned and operated business, there's nothing we care about more than supporting our community's dreams.
Don't hesitate when our experts are here to help.
Call (205) 267-3030 or fill out our online contact form now for a free quote!
Why Should I Hire a Pro for Window Tinting?
With various window films on the market, it can be tempting to try DIY solutions when adding decorative window tints to residential windows. However, our professionals are here to provide professional solutions to any issues that appear along the way and complete a long-lasting installation. Depending on the adhesive and window frame, you may need special tools to prevent air bubbles or properly heat the material. Investing in these materials for a one-time installation can be costly, but our team is prepared to help you today.
When any window tint isn't installed by a professional, you may spend more time than necessary ensuring proper application, or if inadequately completed, you won't receive the full range of benefits our beautiful decorative window tints in Birmingham can provide. Ensure thorough protection, improved home value, and long-term adhesion by choosing the professionals at Lightwave Solutions.
Which Decorative Window Tint Should I Choose?
Meet your functional and aesthetic requirements with decorative window treatment for your home or business.
Here are a few cosmetic window tints to choose from:
Frosted: The main benefit of this decorative film is privacy. Commonly used for garage doors, ground offices, or other areas where privacy is essential, you can still experience natural sunlight while minimizing nosey neighbors.
Architectural: Similar to frosted tint, architectural film can reduce UV rays and increase privacy, but they offer significantly more design options like patterns, gradients, and finishes. It is commonly used in commercial spaces.
Textured & gradient: The primary purpose of this window material is aesthetic. A textured surface or gradient colors may not be bright enough to provide significant privacy or UV protection.
Perforated vinyl: If you're interested in adding cartoon graphics to windows for children's rooms or business logos to glass doors in your commercial space, perforated vinyl film can block the view from the outside and increase advertisement space.
Enjoy the ability to personalize a room or business with decorative window film that sets your home or business apart from the rest. Whether you want to focus on privacy with a frosted tint or highlight favorite cartoon characters with perforated vinyl, we're here with the services you need.
Lightwave Solutions has spent six years as a locally-owned and operated business supporting our community when they need UV ray protection, privacy, security, or aesthetic upgrades in residential and commercial windows. Let our professionals ensure reliable decorative window tint installation in Birmingham with the necessary tools and expertise to troubleshoot problems.
Schedule your free estimate now or learn more about the types of window tint by calling us at (205) 267-3030 or filling out our online contact form!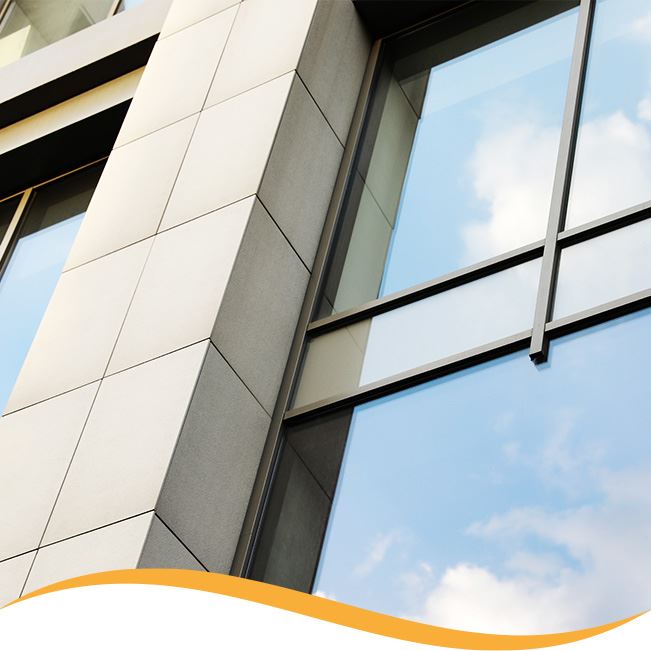 Our Customers Say It Best!
Ready Some of Our Latest Reviews
"Lightwave was the first and best quote I received. They were responsive to phone calls and communication was great up to and during the job. They did almost every window in my house in a single day. I would use them again and recommend them to a friend."

R. M.

"Excellent company used them several times they have served my company and my customers well top quality people and products!! Only people I will use for my window tinting needs."

Josh M.

"This company has done a nice job on our house at Lake Martin where we are typically facing very strong sun south and west. The next couple of weeks will show how effective the window treatment is. I have a feeling this will be reducing our energy cost dram"

Wolfgang N.

"Lightwave did a great job on our storefront. They did an onsite consult to make sure we ordered the proper tint for our specific purpose. Very happy with the results."

Stuart R.

"Same day service and it was great experience working with them. I got a tempered glass film that was a great price and done in less than an hour due to my large size."

Jennifer L.

"Using light waves film saved me from having to replace window glass with tempered glass to meet code, saving me quite a bit of money"

Donna F.

"Lightwave Solutions was on time and on point! The finish product exceeded my expectations."

David F.

"Andy is very knowledgeable about the products. I appreciated him taking the time to explain the options and find our best solution. The installation process was great, and the team was very friendly."

Katherine P.

"I had Lightwave Solutions install low E window tint in 2017. They did a fantastic job and were very professional. I could feel the difference in my house immediately."

Bobby P.
Helpful Links
Questions? We Have Answers!