Birmingham Window Tinting Services
Alabama is no stranger to brutal summer heat. People spend a fortune every year trying to keep their homes and businesses cool. Lightwave Solutions wants to make this easier. We are committed to providing our customers with energy efficient solutions for keeping their properties cooler during the summer and warmer during the winter.
Window tinting is one of the most cost-efficient ways to lower your home or office's energy bills. Heat blocking window tint can be installed on your property without blocking visible light. Tinting doesn't only refer to dark films. In fact, we can give you a product that you can hardly notice yet still has the ability to block harmful UV-rays. By installing commercial or residential window film your property will be easier to cool, meaning your air conditioner won't have to work as hard. The return on your investment will be noticeable in your energy bills.
Lightwave Solutions serves the wider Birmingham metropolitan area and the Over the Hills area. Contact us to request a consultation with one of our Birmingham window tinting experts!
Continue Reading
Read Less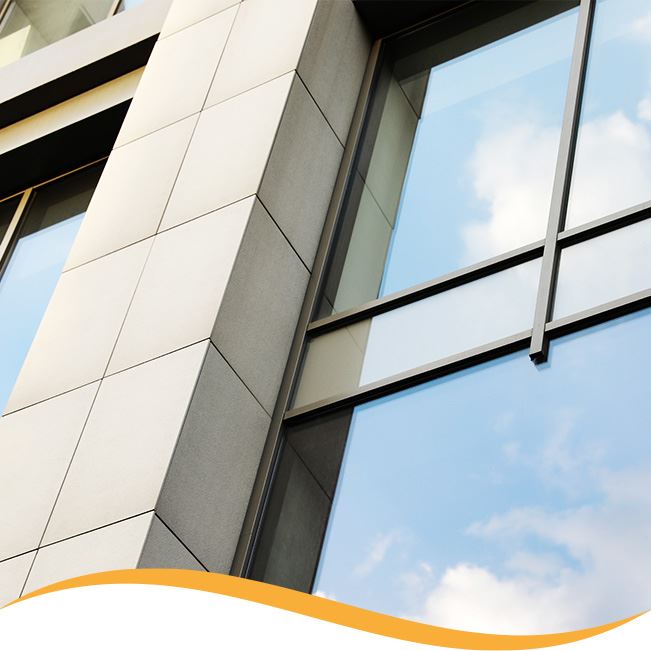 Helpful Links
Questions? We Have Answers!
Window Tinting Options in Birmingham, Homewood, and Vestavia Hills
Residential
Lightwave Solutions' residential window tinting services provide customers with a wide range of benefits. Our high-quality window films are designed to reduce heat, glare, and UV-radiation from entering your home. During the summer months, the window film's reflective properties will keep your home cooler by reducing the amount of heat that enters your home. In the winter months, it'll work in reverse by trapping warm air inside—providing an additional layer of insulation. Our window films also reduce glare and provide additional security and privacy. We have options that can help prevent forced entry and eliminate visibility into your home when viewed from the outside.
Commercial
Energy efficient windows provide benefits all year round. Our commercial window tinting solutions keep out heat during the summer and retain heat in the winter. Window tinting is especially valuable for commercial properties, which often have large windows. By installing our premium window films on your business or corporate building, your property can maintain a comfortable temperature regardless of the weather. This saves you money on your energy costs and makes it easier for your HVAC systems to heat or cool your property. Contact us to learn why businesses all across the wider metroplex trust Lightwave Solutions with their window tinting needs.
Decorative
Decorative window tinting can give your home or business an elegant and personal touch. Unlike traditional decorative windows, our decorative window films are installed without the need for costly construction work, enabling you to make affordable changes to your property. Whether you're looking to create a unique design or simply add color or privacy to a room, our window tints provide the perfect solution. We offer options in a variety of colors, patterns, and styles, all of which give you the same benefits as our other premium window tints. They are fade-resistant, durable, and can cut your energy costs. They also can reduce damaging effects of sunlight on floors and furniture.
Security
At Lightwave Solutions, we provide window tinting solutions that can significantly enhance the security of your residential or commercial property. Our specially designed security window films are made from a nearly unbreakable material that can be installed directly onto existing glass. This will keep your window together in the event of an attempted forced entry or break-in, meaning the intruder will not only be kept out, but you also won't have to deal with hazardous shards of glass flying around your home or business. In addition to security benefits, these window tints have the same energy saving benefits as standard commercial or residential window tints—UV-blocking abilities, privacy enhancement, and protection against external weather conditions.
Our Customers Say It Best!
Ready Some of Our Latest Reviews
"I had Lightwave Solutions install low E window tint in 2017. They did a fantastic job and were very professional. I could feel the difference in my house immediately."

Bobby P.

"Lightwave was the first and best quote I received. They were responsive to phone calls and communication was great up to and during the job. They did almost every window in my house in a single day. I would use them again and recommend them to a friend."

R. M.

"Andy is very knowledgeable about the products. I appreciated him taking the time to explain the options and find our best solution. The installation process was great, and the team was very friendly."

Katherine P.

"Excellent company used them several times they have served my company and my customers well top quality people and products!! Only people I will use for my window tinting needs."

Josh M.

"Using light waves film saved me from having to replace window glass with tempered glass to meet code, saving me quite a bit of money"

Donna F.

"Andy and his staff were very professional! They came out quickly and provided my childcare center with great customer service."

Jessica M.

"Lightwave did a great job on our storefront. They did an onsite consult to make sure we ordered the proper tint for our specific purpose. Very happy with the results."

Stuart R.

"He listened to our concerns and helped recommend the right product for us. I noticed a difference in the amount of sun and heat coming into the house before all of tint had even been installed."

Stacey S.

"This company has done a nice job on our house at Lake Martin where we are typically facing very strong sun south and west. The next couple of weeks will show how effective the window treatment is. I have a feeling this will be reducing our energy cost dram"

Wolfgang N.